Star Gossage: He Tangata The People
Star Gossage's (Ngati Wai, Ngati Ruanui) paintings emerge from her wahine (female) centered world. They express how people are interconnected; inseparable from wairua, whenua, whakapapa and whanau (spirit, land, ancestry and family).
Showing 20 years of her artistic practice, this complex and emotive exhibition illuminates her use of the portrait and figure in the landscape to communicate themes of unity, grief, compassion and aroha (love).
Exhibition developed and toured by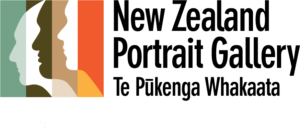 sponsored by