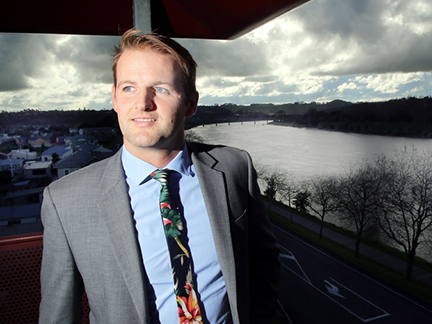 20 Jun

Whanganui law firm pledges money to help Sarjeant
Simon Badger,
Whanganui law firm Treadwell Gordon has pledged $10,000 to the Sarjeant Gallery redevelopment project.
And they're encouraging other businesses to do the same to help get the upgrade of the iconic gallery over the line.
With a $6 million contribution from the Lottery Grants Board announced last week, the project is now tantalisingly close.
The upgrade will see the Sarjeant expanded, earthquake-strengthened and given better storage facilities.
The fundraising coffers have approximately $32.1 million, chasing an estimated total cost of $35 million, with all funds needing to be in place by December 20 in order to qualify for a $10 million central government contribution.
Treadwell Gordon partner Simon Badger said the fundraising effort had been "extraordinary". "This is a major national project and we, the citizens and major beneficiaries of this initiative, should stand up and be counted," he said.
"We should all be proud of this project, and recommit to this long-established national icon."
Mr Badger said the successful upgrade would be "a statement that we in Whanganui can achieve something big and good. "It would be a travesty if the project fell over for the lack of a few million dollars. The consequences of losing the Sarjeant are more than just a vacant site.
"Our pledge may not be significant in percentage terms, but it is a challenge to other local firms to step up and support," he said. "We have just six months to raise the funds."
ENDS