18 Jul

Sarjeant Gallery awards residencies to two New Zealand artists with support from Creative New Zealand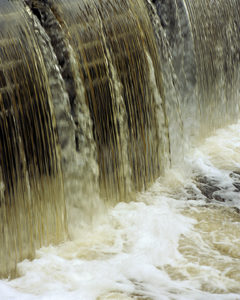 After securing a generous Arts Grant from Creative New Zealand, the Sarjeant Gallery are pleased to announce that a New Zealand photographic artist working in Berlin and an Otago based artist have each been awarded five month residencies with Whanganui's Sarjeant Gallery Te Whare O Rehua over the next year.
For their residencies, photographer Conor Clarke and ceramicist Kate Fitzharris will be based at the historic Tylee Cottage in the centre of Whanganui. Curator and Public Programmes Manager, Greg Donson said the gallery received close to forty applicants for the residencies and the calibre of applications was very high, making the selection process tough.
The call for applicants required artists to either propose a project that responded to the Whanganui River, or to develop a new body of object-based work.  Mr Donson says the proposals submitted by Clarke and Fitzharris fit the brief perfectly.
Clarke, a graduate of Elam School of Fine Arts who is currently living in Berlin, has exhibited in New Zealand, Australia, German and Turkey.  During her residency she will be creating new photographic work inspired by the Whanganui River and its qualities.  Mr Donson says the river has been an inspiration for a number of photographers whose work is part of the gallery's extensive collection including Frank Denton, Anne Noble, Ans Westra and Andrew Ross. "We're looking forward to seeing the unique perspective that Conor will bring to Whanganui during her time here." Clarke is due to take up her five month residency in September this year.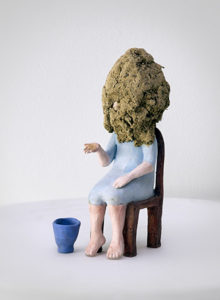 The second successful resident, Otago based artist and ceramicist Kate Fitzharris says of her own work
"My work is very much inspired by my environment, of my experiences of living in this diverse world, exploring people's relationships with other animals. My work stimulates feelings; or wildness, and domesticity, nostalgia. A sense of something almost articulated, nearly, and yet, not quite."
Fitzharris will be taking up her five month residency in February 2018. During her time in Whanganui, she will be creating a body of work inspired by objects offered to her by members of the community.  She says the work will tell stories related to the gifts along with new narratives created by bringing the objects together.  Mr Donson says Whanganui has a strong ceramics history and some wonderful ceramic artists.  "It will be great to see how Kate engages with the community and adds to the diverse range of exhibitions that we have curated in our object gallery at 31 Taupō Quay.
He says the residency programme is a critical part of the Sarjeant Gallery's exhibition programme and will be a key component in future when the gallery relocates back to its original site in Pukenamu Queens Park. "Many of the gallery's most memorable exhibitions have been site- specific works created by former artists-in-residence inspired by Whanganui and the historic gallery.
"We are looking forward to our return when we can introduce a new generation of visitors to contemporary art that is both connected to Whanganui and the unique architecture of the gallery."
The Sarjeant Gallery Trust is only $3 million short of the $35 million needed to restore the original historic Sarjeant Gallery and construct a new purpose built building with storage, exhibition and retail space. The target is expected to be reached by the December deadline enabling a start to be made on the construction process in 2018.
ENDS