01 Jun

Maureen Lander exhibits Flat-Pack Whakapapa at Sarjeant on the Quay until July 22

Currently showing at Sarjeant on the Quay, Maureen Lander's Flat-Pack Whakapapa is made up of three large installations that explore the connections between traditional and contemporary concepts of kinship, family, friendship networks and whakapapa (genealogy) through raranga (Māori weaving). As well as being a visually arresting show in the Sarjeant on the Quay space, it demonstrates traditional and contemporary Maori weaving skills and showcases the versatility of Landers preferred medium of harakeke (New Zealand flax). Though sprawling when installed, Flat-Pack Whakapapa, can be reshaped and packed down into smaller pieces, symbolising how whakapapa grows and changes with people and their movements.

As an unexpected bonus the exhibition is multi-sensory with the gallery smelling of harakeke and many will be swept away to memories of childhood ketes and flax weaving.

Ms Lander said weaving with flax suits her practice. "I grow it and have it on hand all the time. Over the years I have created a symbolic language with it. It's an incredibly versatile plant and I can push it in all sorts of ways."

Sarjeant Gallery Curator and Public Programmes Manager Greg Donson says "It has been nearly thirty years since Maureen last exhibited at the Sarjeant Gallery with her wonderful dome installation Headwaters 1991 and since that time she has had an illustrious career. Flat-Pack Whakapapa comes to us as a touring show from our friends at The Dowse Art Museum and we are thrilled to be able to show this dynamic new body of work at Sarjeant on the Quay"

Maureen Lander has long worked with Maori fibres and she draws her inspirations from kākahu (cloaks) and woven taonga (treasures). She began learning cloak-making skills from the noted weaver Diggeress Te Kanawa at Te Kuiti in 1984 and also by studying old pieces in museums and galleries in New Zealand and overseas. Lander began exhibiting in 1986 and since then has shown her work extensively in New Zealand and internationally. She researched and taught Māori fibre arts for many years at Auckland University and in 2002, was awarded a Doctorate in Fine Arts from that institution – and the inaugural Māori Academic Excellence Award, Fine Arts, Music, and Performing Arts, Te Tohu Toi Ururangi, which was sponsored by Toi Māori. Lander retired from her university lectureship at the end of 2007 and she currently shares her knowledge by involving communities in her art and creating socially-engaged works.

A noted multimedia installation artist, weaver, and academic Maureen Lander is of Ngāpuhi (Te Hikutu subtribe) and Pākehā (New Zealand European) descent and now lives in the Hokianga region where her ancestors are from and her mother grew up.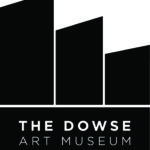 Flat-Pack Whakapapa is developed and toured by The Dowse Art Museum in Lower Hutt.
For any further information please contact Sarjeant Gallery Relationships Officer  jaki.arthur@sarjeant.org.nz or on 06 349 3268