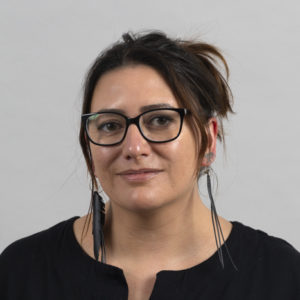 The January 2020 My Choice has been selected by Tia Ranginui, a Gallery Assistant at the Sarjeant Gallery and is available to view until 31st January 2020.
Tia Ranginui (Ngai Hine Oneone) was raised at Koroniti, up the Whanganui River. She is a practising artist working mainly in photography and exploring themes such as feminism, challenging the traditional concept of Tapu, and critiquing the dominant colonial ideologies that Māori have assimilated to.
Tia's work is represented in the Sarjeant Gallery collection.