16 Apr

Coffee Time at the Chron: Sarjeant Gallery proving the doubters wrong

The Coffee Time at the Chron series continues with video interview with Nicola Williams from the Sarjeant Gallery Trust. Still image from video, Bevan Conley

Click here to watch the video interview

By: Staff Reporter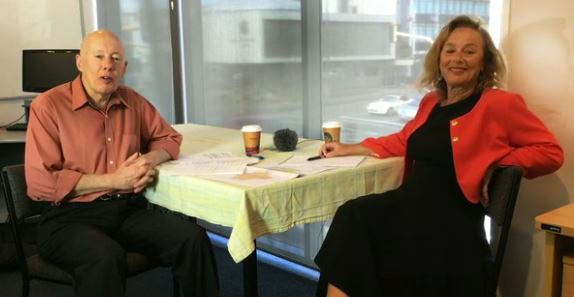 Nicola Williams is the chairwoman of the Sarjeant Gallery Trust and for the past few years has been in charge of raising $35 million for the gallery's redevelopment.  She is this week's guest on Coffee Time at the Chronicle.
On the doubters
"A sharebroker said to us 'I admire your guts and determination' but he said 'philanthropy in New Zealand is dead'. And we've proved him wrong, I'd have to say."
On the donors
"They either have a strong connection with Whanganui and want to give something back or they're known art philanthropists in New Zealand and see the Sarjeant's nationally significant collection as worthy of their support. Some of the people have just given it because they live in this region and see it as a project that's going to have huge benefits to the economy and to the community."
On building an acquisition fund
"It is usual still for ratepayers to pay for the operation of galleries in New Zealand but if you want to have the 'nice to haves' like the international travelling exhibitions and the special bits on top that are really going to make the whole place hum, there needs to be some sort of foundation with a capital fund that will help finance those."
On the Sarjeant's international appeal
"People are coming from all over the world just to Whanganui, just to see the photographic collection of the Sarjeant."
On the 2021 completion date
"It will be a great celebration and we are being very careful with our capital raising budget and we're certainly trying to keep a reasonable amount of money aside so that opening is a party never to forget."
This article first appeared in the Wanganui Chronicle on 12 April, 2018