CREATIVE FUN ACTIVITIES SOURCED FROM AROUND THE HOME
Make a Magical Mandala from your garden
Look around your backyard and see what you can find to make a mandala. Have a look for different types of leaves, flowers or sticks in your own backyard or when walking in your neighbourhood. See how creative you can be with the natural materials you find along the way and make a mandala big or small. See some examples below.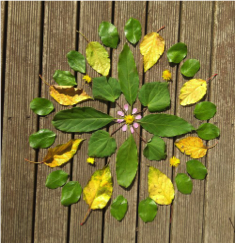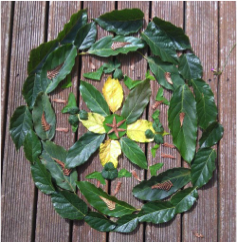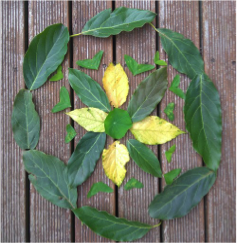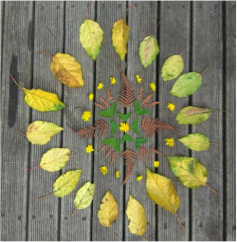 Please email your fabulous creations to sietske.jansma@sarjeant.org.nz so we can share them with everyone!
Folding paper challenge – Origami
Let's have an origami challenge! Do you have a favourite origami animal that you can make?
Please share with us your amazing paper folding skills and show us what you can do.
If you haven't got an origami book at home try these web links or try google.
For easy https://www.origamiway.com/easy-origami.shtml
To make a butterfly, a crane or a frog https://origami.me/crane/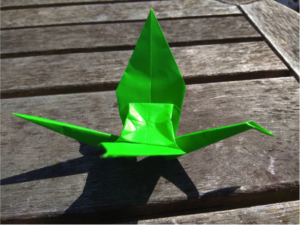 Shadow drawing
We are having beautiful weather at the moment and it's a great opportunity to play with shadows. Have a go at drawing the shadows that you find or that you create by placing a piece of paper underneath the shadow and drawing around the outsides to make a silhouette. Try doing a shadow of a branch with leaves or the shadow of a favourite toy. Once you've made your shape you could colour them in.
How creative can you be with your shadow drawings?
Use different colours to create your shadow drawing, use mark making techniques.
Ask people in your bubble to guess what your shadow drawing is of – a tea pot, a plant, a dinosaur?