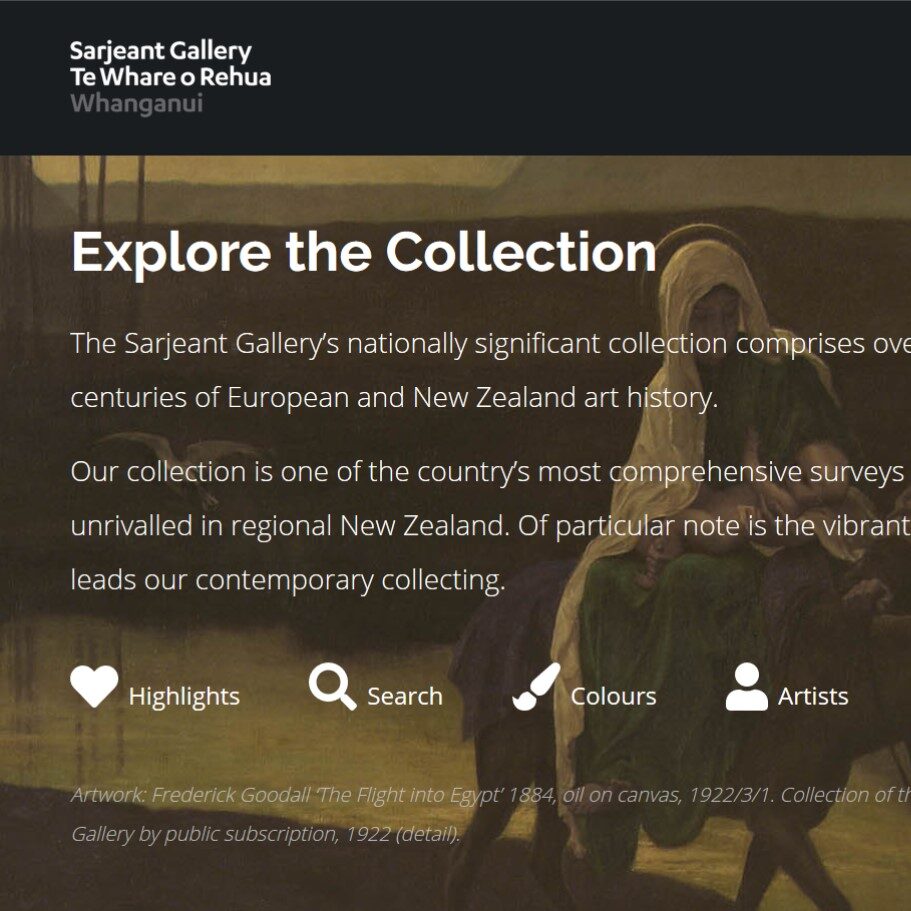 07 May

Explore the Collection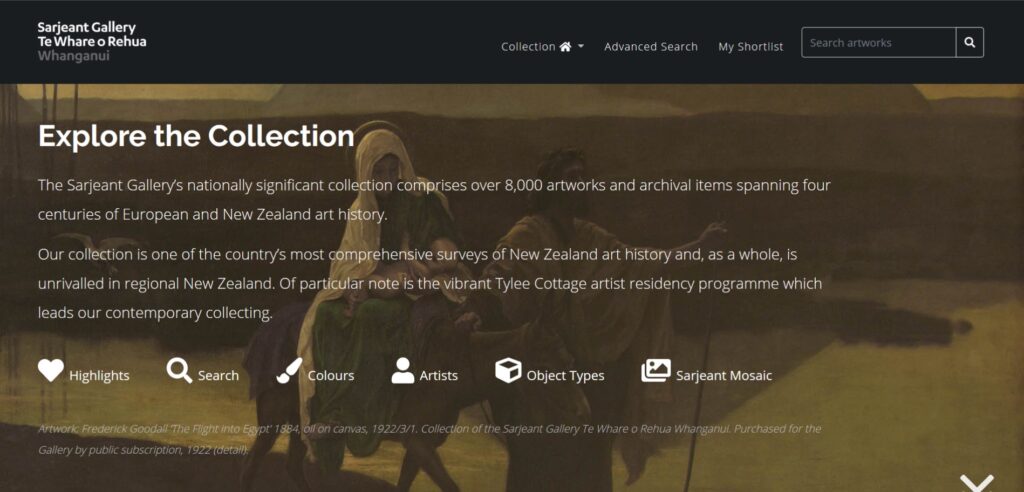 Have you had a look through the Sarjeant's Collection online yet? Explore the Collection allows you to browse by artist, object type and even colour!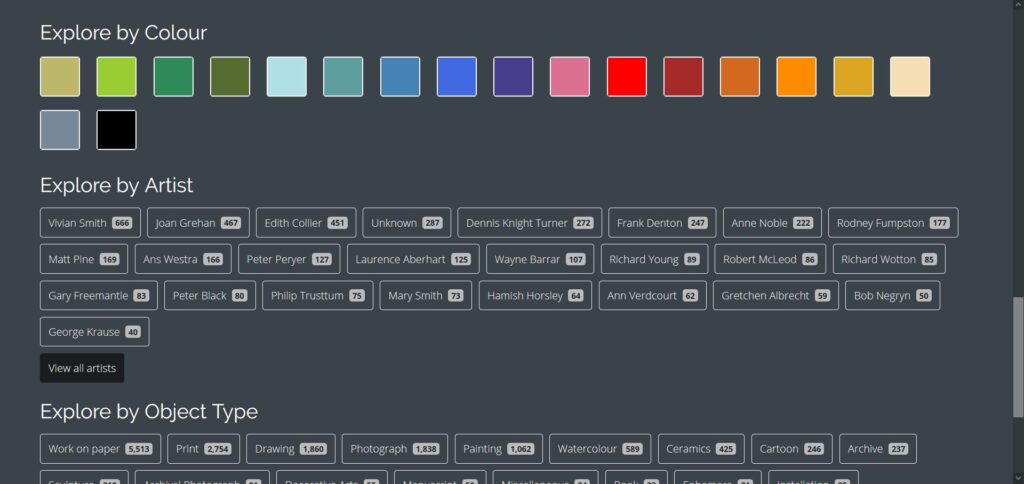 The highlights section features unique groupings within the collection, such as the Edith Collier and Frank Denton collections, as well as showcasing recent acquisitions.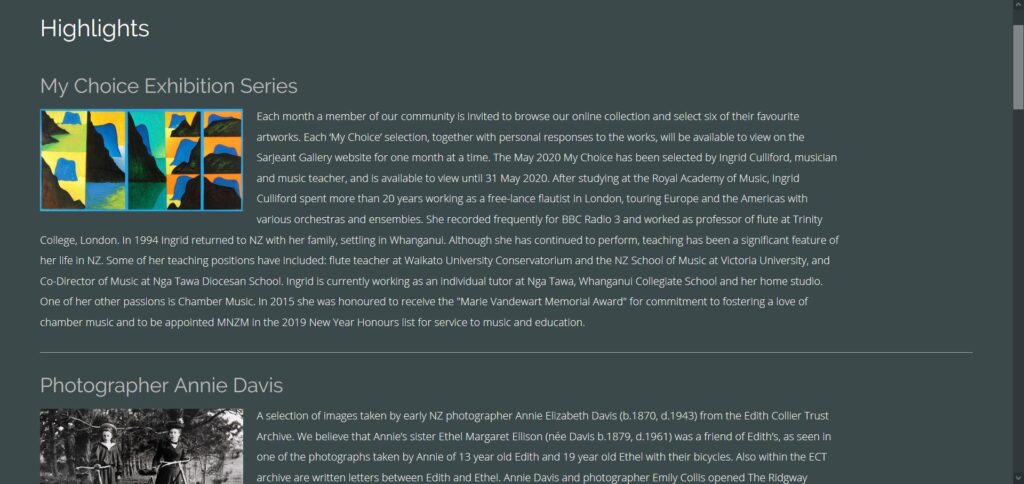 The Mosaic feature is a unique way of displaying the collection by showing works side by side. Clicking on a tile will bring up brief information on the artwork which you can then click through to explore in more detail. You can also add your favourite works to a shortlist by clicking on the star icon at the bottom of any search result so you can quickly revisit them at any time.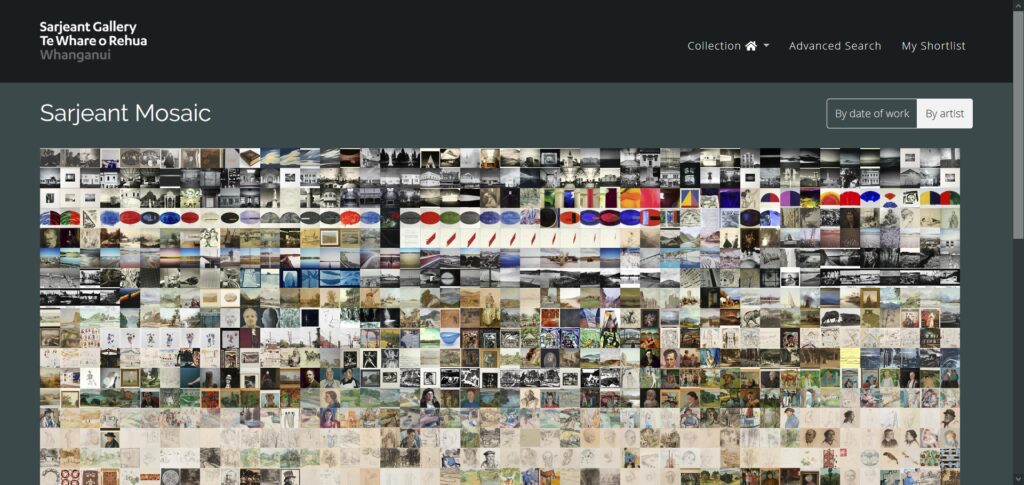 Exploring the collection online is a great way to engage with the Sarjeant's collection while we are all unable to visit the gallery currently.