08 May

Activities for the kids! Splatter paint and chalk art

Splatter paint

Have a look around your home/bubble for some objects that you can use as a stencil. These might be flat stones, a coin, or flowers and leaves you might find in your garden. Or you could create your own stencil by cutting out a drawing or shapes from paper. Remember anything that you find to use as your stencil must be ok to get paint splattered onto it.

Put a good layer of newspaper onto the table that you are going to work on, remember that paint can splatter quite far when you are doing this activity. Alternatively you might like to work outside.

Place your piece of paper in the middle of your newspaper and arrange your objects onto it.

Use an old tooth brush, dip it into some paint and either flick the bristles with your fingers by running your finger over the bristles allowing the paint to splatter down. Remember to face the tooth brush down and in the direction of your paper. If the paint is too thick you might want to make it thinner with some water so that it splatters better.

When your paint is dry remove your objects to reveal the white spaces underneath.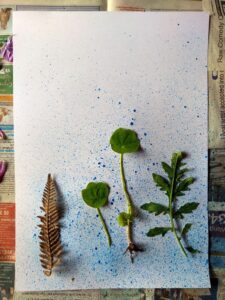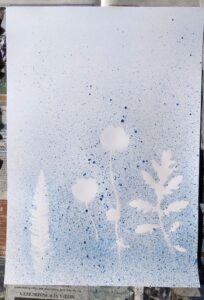 You can either leave them like that or you can draw inside the white space. You could draw what the object was (or part of) or you could draw something completely different, your choice.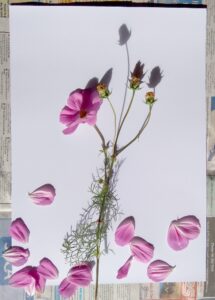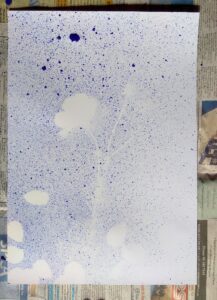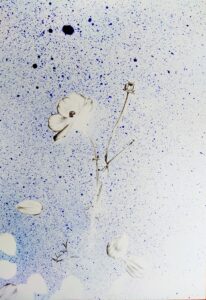 As an alternative to using actual objects you could make your stencil out of paper. Because your paper will lie flat you should get crisper outlines.
First draw your design onto paper and cut it out, lay it on your clean piece of paper to make your artwork.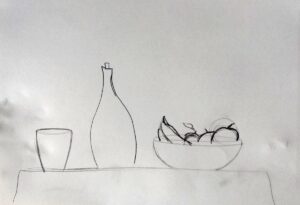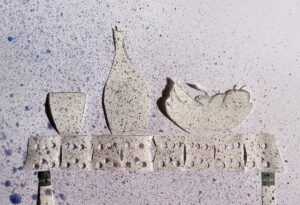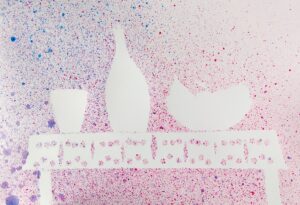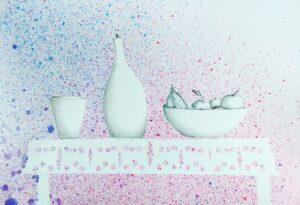 Chalk Art
Have you got some chalk at home? Why not have some fun on your footpath or any concrete or paved area at home? It's a great way to be creative outside, you can draw super big wings and become a bird or a butterfly. You could draw a cape and a city below, lie under the cape and you become a super hero flying across your city. The possibilities are endless!